ACHIEVE INNER DOMINATION.
JOIN THOUSANDS OF HIGH PERFORMERS LEARNING TO THINK FOR A CHANGE.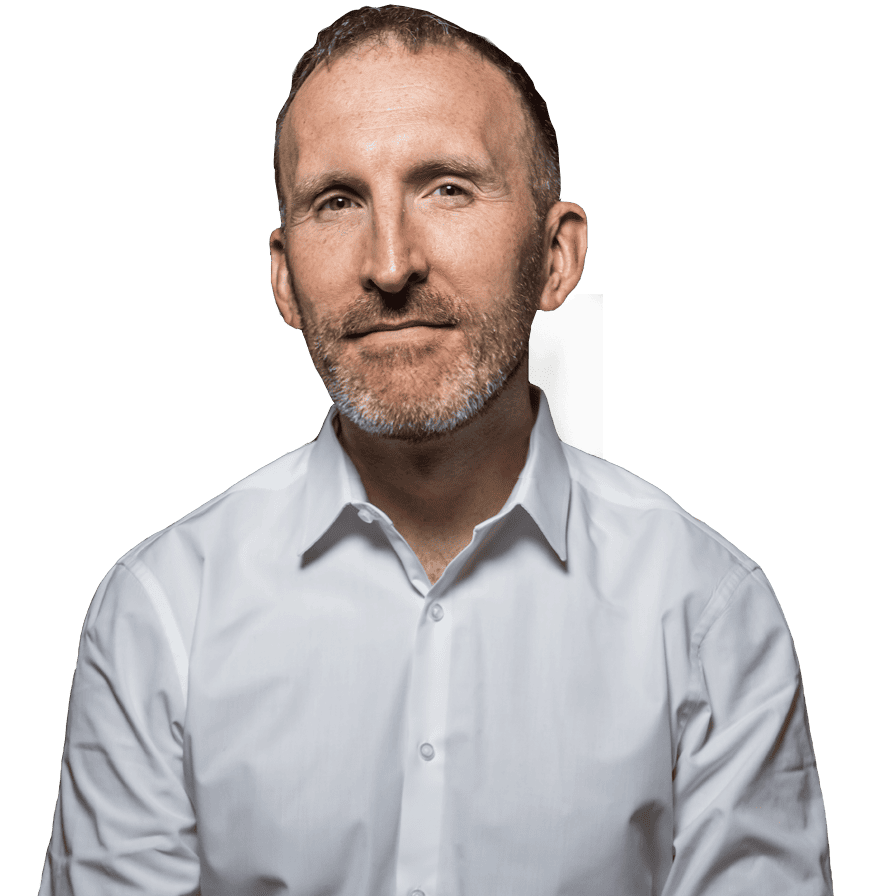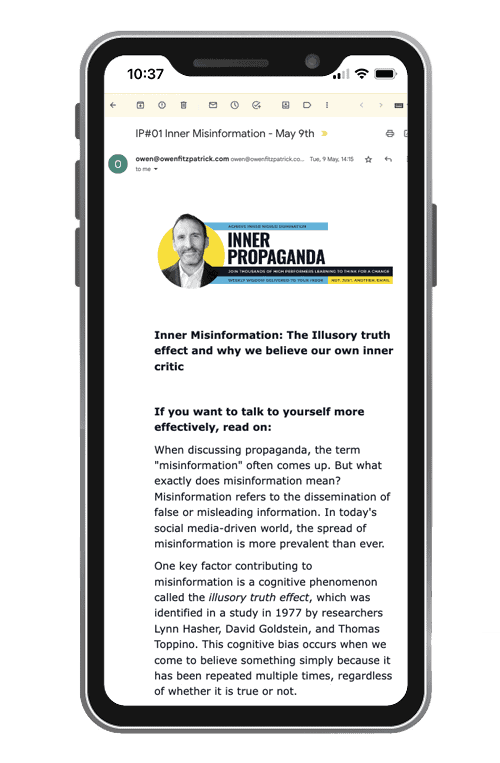 Every week, you'll get one article designed to get you thinking differently. Full of research-packed insights that are instantly actionable, Inner Propaganda is that email that you can't wait to read. And use.    
Since I want this to be the most useful email you get all week, the newsletter will be implicitly structured in three parts, in what I call a weekly MBA. While the email will read as a singular article, it will have this structure and will always finish with specific, actionable takeaways.
THE MENTAL MANIFESTO
Here, I outline a core idea to get you thinking differently on something that can transform your world.
THE BELIEF BLUEPRINT
Here I go deep into the idea and explore why it works and how to adopt it. 
THE ACCELERATING ACTIONS
Here I finish with specific actions you can take to immediately apply the lesson today.
Previous issues of
INNER PROPAGANDA
IP#30 – How to stay sane in the world today​ – November 28, 2023
IP#29 –The greatest mental shift you can make and how to achieve it​ – November 21, 2023
IP#28 – Reality is a casino. Here's how to beat the house​ – November 14, 2023
IP#27 – Why Imposter Syndrome means you're too confident​ – November 7, 2023
IP#26 – Why most of your problems are just stories – October 31, 2023
IP#25 – We don't just have a fake news problem. We have a fake reality problem – October 24, 2023
IP#24 – How to care less about what people think – October 17, 2023
IP#23 – Why you shoot yourself in the foot (and how to stop) – October 10, 2023
IP#22 – Life isn't fair and that's good – October 3, 2023
IP#21 – The seven things that can predict your success in business (and life) – September 26, 2023
IP#20 – Lessons from North Korea and Cialdini's 7th Principle of Influence – September 19, 2023
IP#19 – How stories build your beliefs and determine your success – September 12, 2023
IP#18 – The surprising secret behind mastering anything – September 5, 2023
IP#17 – What you can learn from being Irish – August 29, 2023
IP#16 – What to do when you're struggling – August 22, 2023
IP#15 – Reasonable talent, remarkable friends, and gorgeous luck – August 15, 2023
IP#14 – The three areas to focus on – August 8, 2023
IP#13 – Redefining Yourself: The notion of identity – August 1, 2023
IP#12 – Why it's thought leader not thoughts leader – July 25, 2023
IP#11 – How belief leads to consistency – July 18, 2023
IP#10 – One of the biggest lies we tell ourselves – July 11, 2023
IP#09 – We all live in virtual reality. This is how to change it – July 4, 2023
IP#08 – Why ideas change minds – June 27, 2023
IP#07 – Stop worrying about them – June 20, 2023
IP#06 – Leading thoughts – June 13, 2023
IP#05 – Pitching Positivity to yourself – June 6, 2023
IP#04 – The Danger of Why – May 30, 2023
IP#03 – The Antidote to Impostor Phenomenon – May 23, 2023
IP#02 – The Execution Gap – May 16, 2023
IP#01 – Inner Misinformation – May 9, 2023