One of my favourite books of the last few years is an incredible summary book that explores more than 100 books by the two legends that brought you the 'What you will learn podcast.' Here is an interview with them…. don't miss it. We talk about the book, reading, personal development and a lot of cool subjects!!
The process of book reading.
How the lads wrote and published the book.
The best books and authors out there.
The best insights learned over the years.
A walkthrough all the sections of the book: https://www.whatyouwilllearn.com/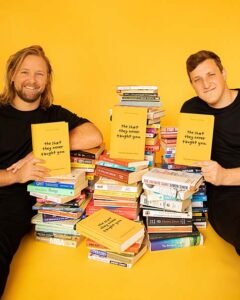 IF YOU GET THE BOOK BEFORE IT IS LAUNCHED NEXT WEDNESDAY THEN YOU CAN GET THE AUDIOBOOK OF IT FOR FREE!
Podcast: Play in new window | Download